AIRBNB TYPE APARTMENTS WITH INTERNATIONAL HOTEL SERVICES
Boutique Hotel & Serviced Apartments Phnom Penh, Cambodia
YK Art House is a boutique hotel in central Phnom Penh, a 20 min walk from riverside and a few blocks from St 308, a funky neighborhood of restaurants, and bars, including Bassac Lane with its famous cocktails. Our neighbors also include Yoga Phnom Penh, the Lost Room, Amboh shoes and many more local businesses.
We have ten double rooms with private bathrooms, and three apartment units with kitchen facilities and a living room, catering to travelers wanting to self-cater and long-term guests. We cater to families with children, artists, and those on business trips looking to get away from the standard hotel experience and the city, while supporting a good cause – the Seametrey Children's Village. For more information on visiting the school, please contact us.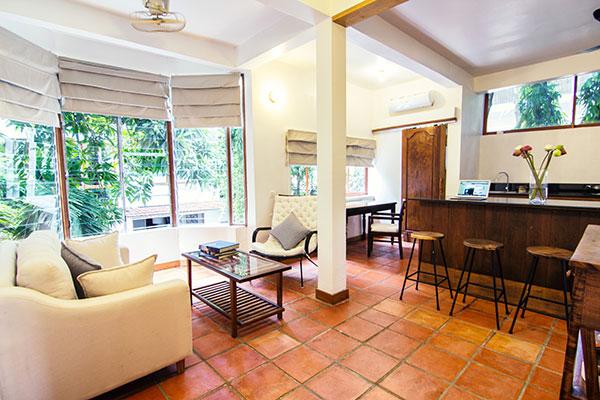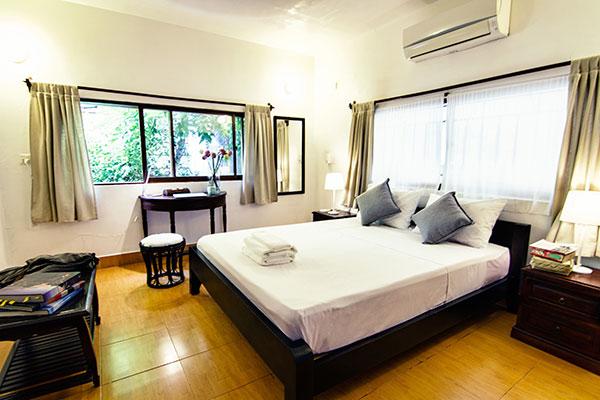 3 UNIT TYPES
Rooms And Apartments
"Beautiful house with tastefully designed, clean and comfortable rooms for little money. They're also eco-friendly, which is still relatively novel in the region."
STIJIN C.
PHNOM PENH BLOG
City stories from our hotel perspective