According to Lonely Planet Guides, Phnom Penh, Cambodia is "a feast for the senses," and the restaurant and nightlife scene there has certainly helped the city earn that recognition. In this list, we feature the most popular restaurants in the area that include plenty of nourishing and flavor-packed options for vegans and vegetarians.
Vegan, Vegetarian, and Health Foods
Vibe Cafe
Voted the best choice for vegans, Vibe Cafe is the first 100% vegan and plant-based cafe/juicery in Phnom Penh and Siem Reap, Cambodia. A casual atmosphere and healthy menu options reflect the restaurant's philosophy that food should be a vibrant experience in respects to both nutrients and flavor. They boast "honest ingredients" that are mindfully sourced, carefully prepared, and creatively presented.
If you don't have time to stop in for a meal, they just published a cookbook featuring more than 50 plant-based recipes, courtesy of the brilliant minds at work the Vibe kitchen. The cookbook includes some of the restaurant's most popular dishes, as well as tips on technique and some handy vegan kitchen hacks. It's now available for purchase at the cafe.
Backyard Cafe
Backyard Cafe serves vegan, gluten-free, and sugar-free food, featuring fresh organic ingredients on their seasonal menu.
The sister venue to Vibe Cafe, vegan visitors rave about the pesto mushroom toast, zucchini pasta salad, as well as the delicious and various bowls, smoothies, and juices.
ARTillery
ARTillery is a health foods cafe, bringing together vegetarian, vegan, and raw food with some creative dishes that reflect their mission to serve sustainable, local, and nutritious food.
The plant-based, healthy lifestyle-focused dishes are delicious and fully customizable to fit your personal health goals as well as those of the planet.
ARTillery believes in supporting local growers & makers by creating a community and protecting the environment.
They work directly with farms to source chemical-free organic ingredients from Cambodia, and try to reduce their carbon footprint by composting, recycling, and reducing the use of plastic whenever possible.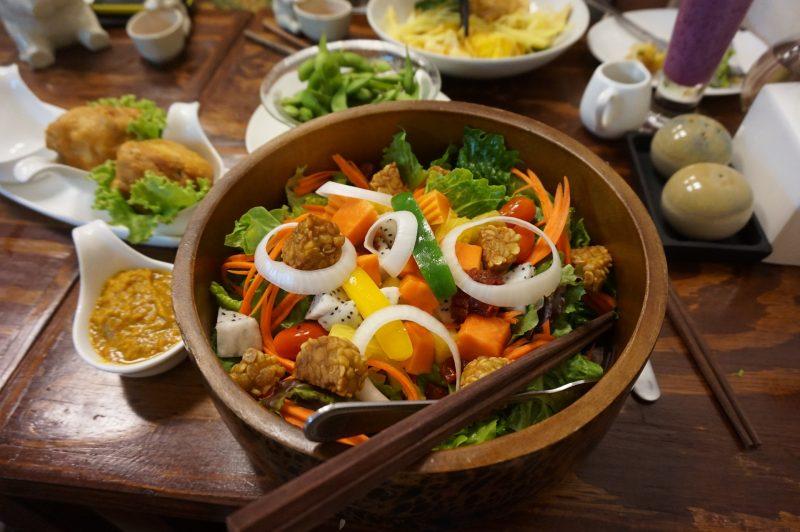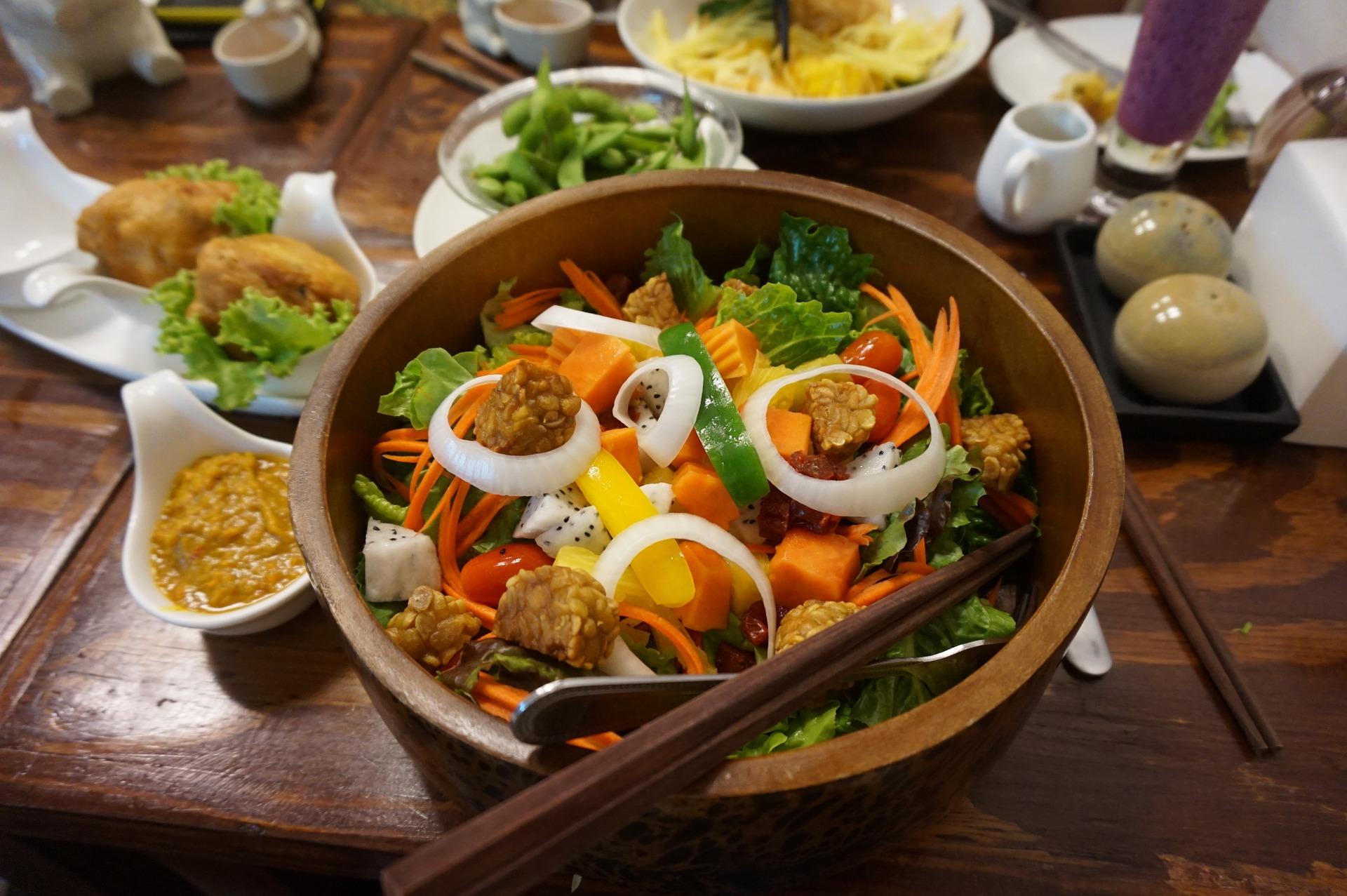 Masala Dosa Street Kitchen
Masala Dosa Street Kitchen is a plant-based cafe and restaurant serving 100% vegan dosa and other vegan Indian favorites like vada pav, bhindi masala, aloo gobi, and chana masala.
This tasty, healthy, and innovative dining experience is brought to you by the owner, who is also the chef and manager. Everything is made from scratch and even people from India say it rivals any restaurant of its kind back home.
Indian Food
Namaste India Restaurant
This Indian restaurant boasts a kitchen staff who collectively weave the culinary tapestry that is the regional flavor of India, employing chefs from the North, South, coastal, and Mughlai regions of the country.
The menu features some of your all-time favorites as well as an impressive selection of healthy plates, not to mention an extensive vegetarian menu at prices you simply can't pass up.
Curry Pot
This restaurant whips up a flavor-packed menu featuring both Indian and Nepali dishes. In addition to dining in, they're also happy to provide home delivery and party catering.
Vegetarians and vegans who have visited this restaurant recommend the palak tikki, eggplant masala, and boondi raita.
Flavors of India II
If you're a vegetarian, you're not going to want to miss out on the pakoda, gobi mutter kaju, bhindi masala or chapati roti at Flavors of India II.
Visitors praise the service, hospitality, and cleanliness as well.
Phnom Penh India
Some places just remove the meat or animal-based ingredients when you ask for a vegetarian or vegan option, but this alters the flavor of the dish. The difference at Phnom Penh India is that their vegan and vegetarian dishes are made for vegans and vegetarians. Plant-based Indian food doesn't have a version that includes meat or animal products, which means no flavor or quality is lost when that steaming plate arrives under your nose.
Phnom Penh India gives the feeling of traditional India by providing the same delicious food and warm service.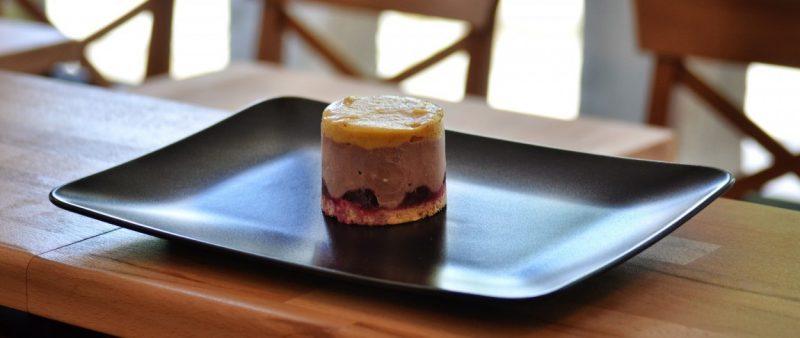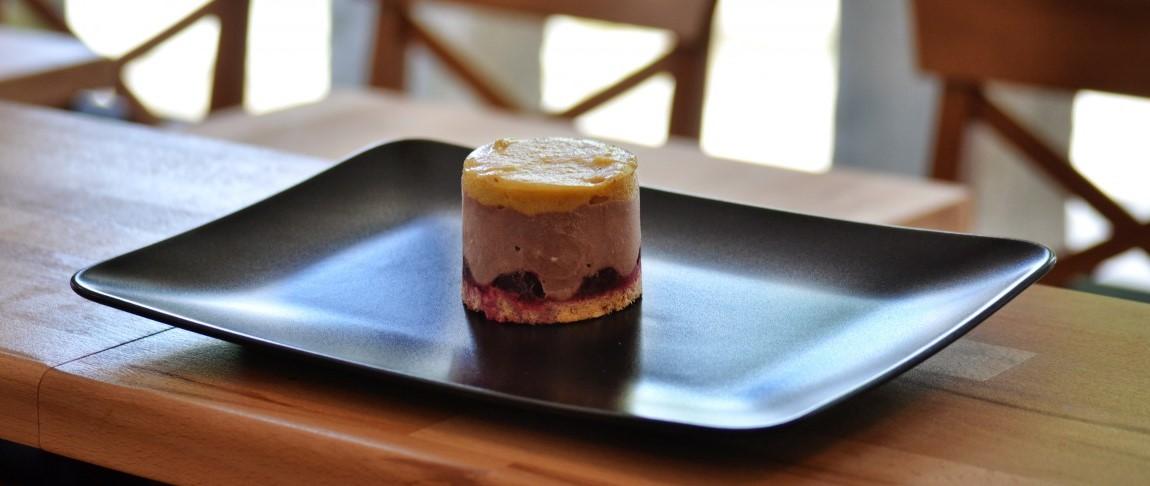 Good Cause
Daughters of Cambodia Visitor Centre Cafe
Daughters of Cambodia is a social enterprise empowering victims of trafficking to leave the sex industry through means of alternative employment. At the Daughters Visitor Centre, visitors can learn about the problem of trafficking that is ravaging Cambodia while learning more about the work that Daughters of Cambodia is doing to stop it.

The profits from the Cafe as well as the fair-trade shop and women's spa goes towards providing former trafficking victims with income and training necessary to rebuild their lives.
The cause is enough to get you in the door, but the food will definitely encourage you to stay awhile. The menu features some vegan and vegetarian takes on western favorites like a cheeseburger and taco bowl!
Friends
If you get hungry while you're exploring the city, make sure to account for a little bit of extra time after the National Museum. Right around the corner, you'll encounter Friends the Restaurant, a colorful vocational training restaurant serving up some incredible Asian fusion.
Whether you're after some shared plates and tapas featuring creative cuisine with influences from across the globe or just a refreshing cocktail or fresh-squeezed juice after a long hot day in the sun, Friends has got you covered.
If the menu isn't enough to convince you, all of the restaurant's profits are reinvested into the education of students in training and Mith Samlanh's social programs, offering former street children a fighting chance in the hospitality industry.
(See also: Romdeng)
Eleven One Kitchen BKK
The first Eleven One Kitchen opened in 2014 with a mission to offer fresh, healthy food at an affordable price. Claiming to be the first 99% plastic-free restaurant in Phnom Penh, Eleven One Kitchen has since grown into two branches (Tuol Tom Poun and BKK), both offering a wide variety of Khmer, Asian and Western food.
Visitors can't stop talking about the green beauty of their locations, each with their own gorgeous garden. If the scenery isn't enough to draw you in, stop by for the value: large portions of delicious and healthy food, most priced around $3-4!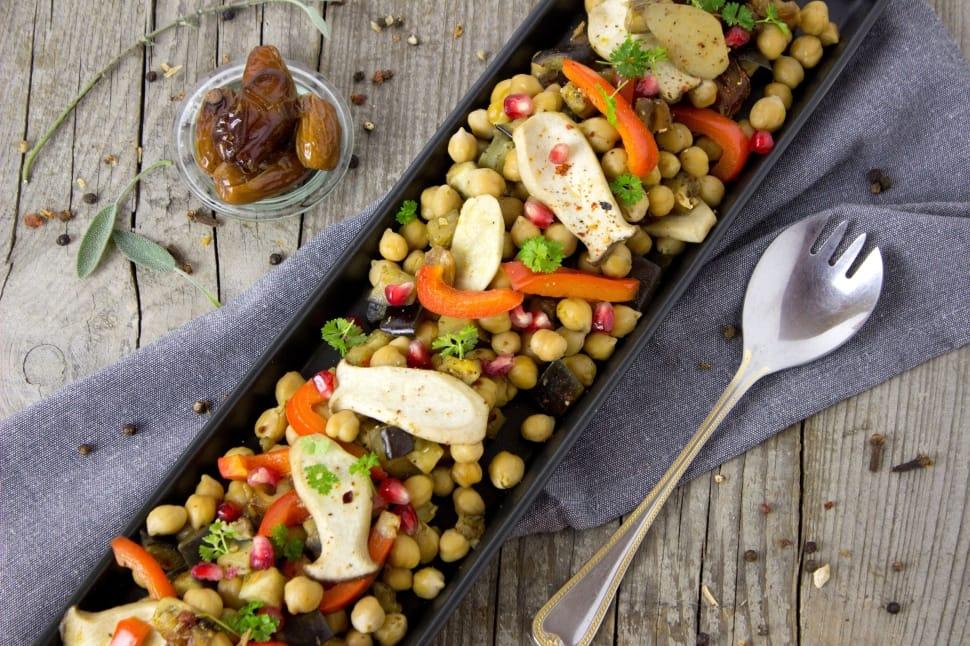 Casual
Mr. Mediterranean
If you're wondering where you can find hummus, flatbread, and a cheap beer in Phnom Penh, Mr. Mediterranean is your answer.
This place is great for groups, takes reservations, and is conveniently located in the Golden Sorya Mall.
If you're vegetarian, we recommend the mezze plates, and the hummus, and falafel is a great option for vegans!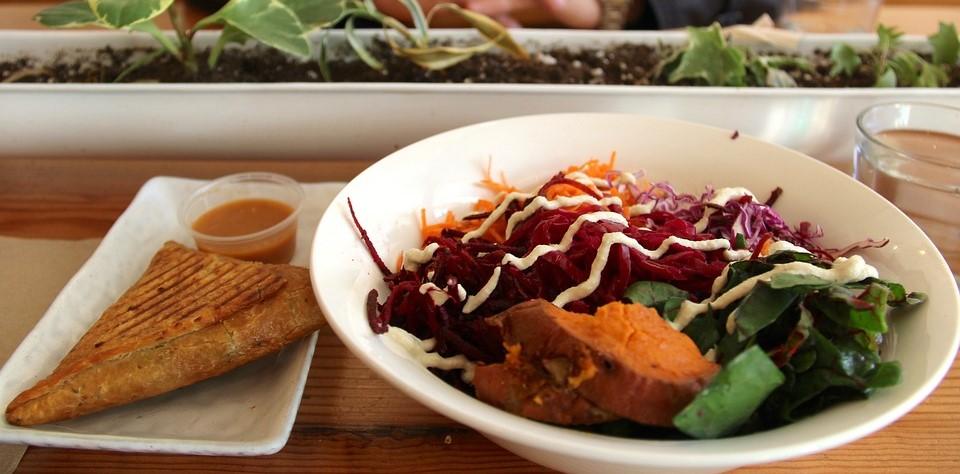 Fine Dining
Romdeng
Have you ever wanted to finish off your meal with a relaxing complimentary dip in the pool?
Romdeng is located in a beautiful colonial building adorned with intricate wooden carvings, tables, chairs, and light fixtures all hand made in Cambodia. The silk decor and cushions were made by the students in sewing training at Mith Samlanh. Beautiful paintings span the walls, courtesy of the youth art classes offered there. And yes, there is a pool in the building which is free to use with the purchase of your meal!
For those visiting Phnom Penh, Romdeng is your chance for a night you won't soon forget. Don't forget to stop by the gift shop after your meal (or swim) and support the students!
Khema Pasteur
This French bistro is a refreshing hospitality experience, marrying take-out gourmet deli and dine-in Bistro-cafe. Khema Pasteur features carefully selected imported charcuterie and cheese and the master chef artfully produces delectable French pastries, breads, soups, salads and classic French dishes.
Khema cafe features breakfast, lunch, and afternoon delights before transforming into a wine and oyster bar in the evening.
If you fancy a fine-dining experience in Phnom Penh, you don't want to pass up Khema Pasteur. Sample the extensive wine list featuring highlights from the finest French vineyards.
Terazza
With a mission to provide the true taste of Italy, Terrazza uses only the best Italian products and ingredients. Visitors support their claim to be the best Italian restaurant in Phom Penh.
Whether you're looking for a romantic evening with your sweetheart, complete with a charming atmosphere and live jazz, a business lunch with a client, or simply a delicious quiet meal with your family, Terazza is happy to oblige.
If you want some Terrazza to take home with you, visit the fully-stocked Deli Shop & Vinoteca on your way out.