Cambodia's nightlife is some of the most exciting in South East Asia from mega clubs to dive bars to full moon parties. But nowhere in the country is it more alive at night than the capital, Phnom Penh. 
The big bustling city may be the best spot for nightlife but how safe is it for travelers?
Phnom Penh nightlife is very safe at night for travelers but like all cities, you should exercise sensible precautions. Stick with your friends or fellow travelers, avoid walking alone at night, keep your valuables safe, avoid any confrontation with locals or other travelers, say no to any drugs you're offered, keep your drink in sight at all times and don't get lured into any brothels.
If you're currently in Phnom Penh or planning to visit soon, here is everything you need to know about staying safe in Cambodia's lively capital city.
Safety in Phnom Penh
Currently, the Nomad List has given Phnom Penh an "Okay" for safety which indicates that Phnom Penh is relatively safe for travelers, providing they take the obvious precautions. There is nothing on this list that isn't also advisable in any other city on the planet.
Phnom Penh is generally a very safe city for both traveling backpackers and expats. Always take the same precautions you would back home and always be aware of the people around you and your surroundings.
Walking Alone at Night
Like any city in the world, it is not advised for travelers to walk around Phnom Penh alone at night. Many expats have reported that they have lived in the city for years and walking alone at night has caused no issues at all. It is still advised that travelers do not walk alone at night just to be safe.
There are no particular areas to be avoided in Phnom Penh. As a precaution, you may want to avoid the small streets off Sisowath Quay where the lines of girly bars can get rowdy in the early hours of the morning.
When traveling in a big city like Phnom Penh it is always better to explore the city at night with friends or fellow travelers just to be on the safe side. You never know who you may meet in a big city, regardless of what country you're in.
Women
Phnom Penh is considered to be very safe for female travelers. There have been a few reports of women being harassed in the city but foreign women are generally well respected throughout Cambodia. Walking alone at night as a single female is not advisable.
When in the clubs it's always best to stick with your friends or other travelers. Avoid wandering off with strangers you meet in the clubs. Never leave your drink unattended. Exercise all the same precautions you would take back home.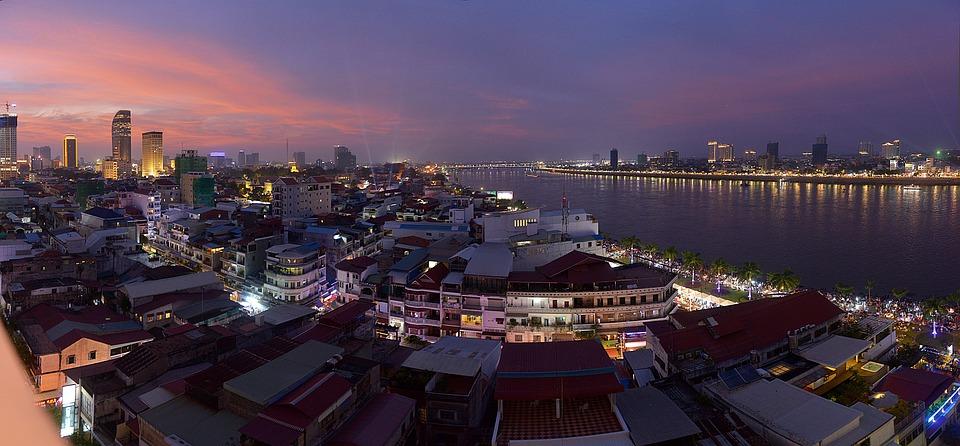 Transport
Tuk-tuks are a great way to get around the bars and clubs at night but caution should be taken. Tuk-tuks are known to rip off drunken travelers during the night so it's best to keep your wits about you and not get too drunk. Always try to travel on tuk-tuks with friends or travelers.
Altercations between tuk-tuk drivers and travelers are common in the city and mostly about being charged too much. Make sure you know where you want the tuk-tuk to go and agree on the price before starting your journey to avoid any unwanted confrontation.
The most dangerous aspect of taking a tuk-tuk is traffic accidents. This isn't as much of an issue at night but if you feel your driver is being a bit too crazy behind the wheel don't be afraid to ask him to slow down. While drifting around the narrow streets of Phnom Penh might be normal for him, that doesn't mean you have to feel unsafe on your journey.
Theft
Theft inside bars and clubs is extremely rare in Phnom Penh. It's always advisable to never leave your phone or bag unattended. Keep your valuables close to you at all times and don't leave them out of sight as a precaution. Don't carry around a lot of cash either as to avoid any unwanted attention. Flashing your cash in the club is like putting a target on your back.
Most petty theft in Phnom Penh occurs out on the street with the odd bag or phone snatched by people on motorbikes. When walking around the streets, keep your phone in your pocket and your bag securely fixed to your back.
Armed robberies have been known to happen in the city but they're extremely rare and usually only take place in areas of the city that travelers would likely not be visiting.
Violence
Violence against foreigners is extremely rare in the city of Phnom Penh. Most violence in the city is between travelers who have had a bit too much to drink at one of the downtown bars or clubs.
If you plan on spending a lot of time in the bars and clubs in Phnom Penh it's wise to not drink too much, be sensible, keep your wits about you and avoid anyone that seems confrontational.
You will find that the local people are extremely friendly. If you should get into an altercation with any of the young Cambodians, it's best to just swallow your pride and walk away. Some of the wealthier young Cambodians hang out in clubs with their entourages which you don't want to get mixed up with.
Scams
A common scam in Phnom Penh is the "blackjack" racket. This is where seemingly very nice locals invite you to their home for a friendly betting game. The game is completely rigged from the start and always ends up with the tourist being escorted to an ATM to withdraw the "owed" funds. If invited, politely decline and keep walking.
Never leave your drinks unattended in a bar or club. Tourists have been known to have their drinks spiked by both locals and other travelers. While this is extremely rare in Phnom Penh you should always take precautions. Don't let your drink out of your sight.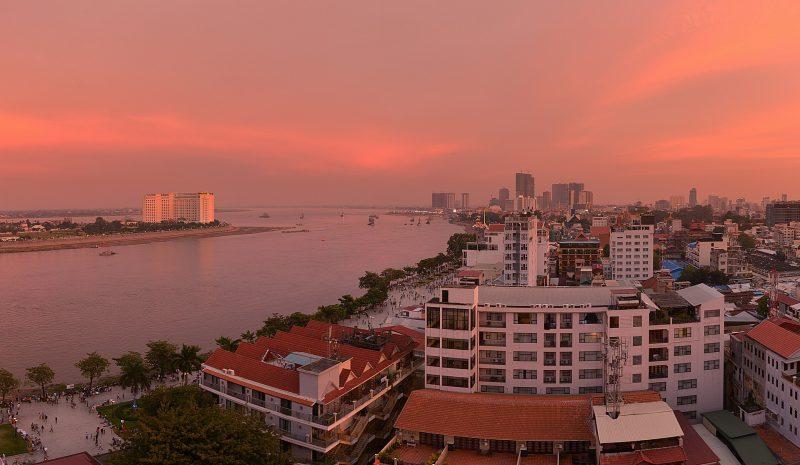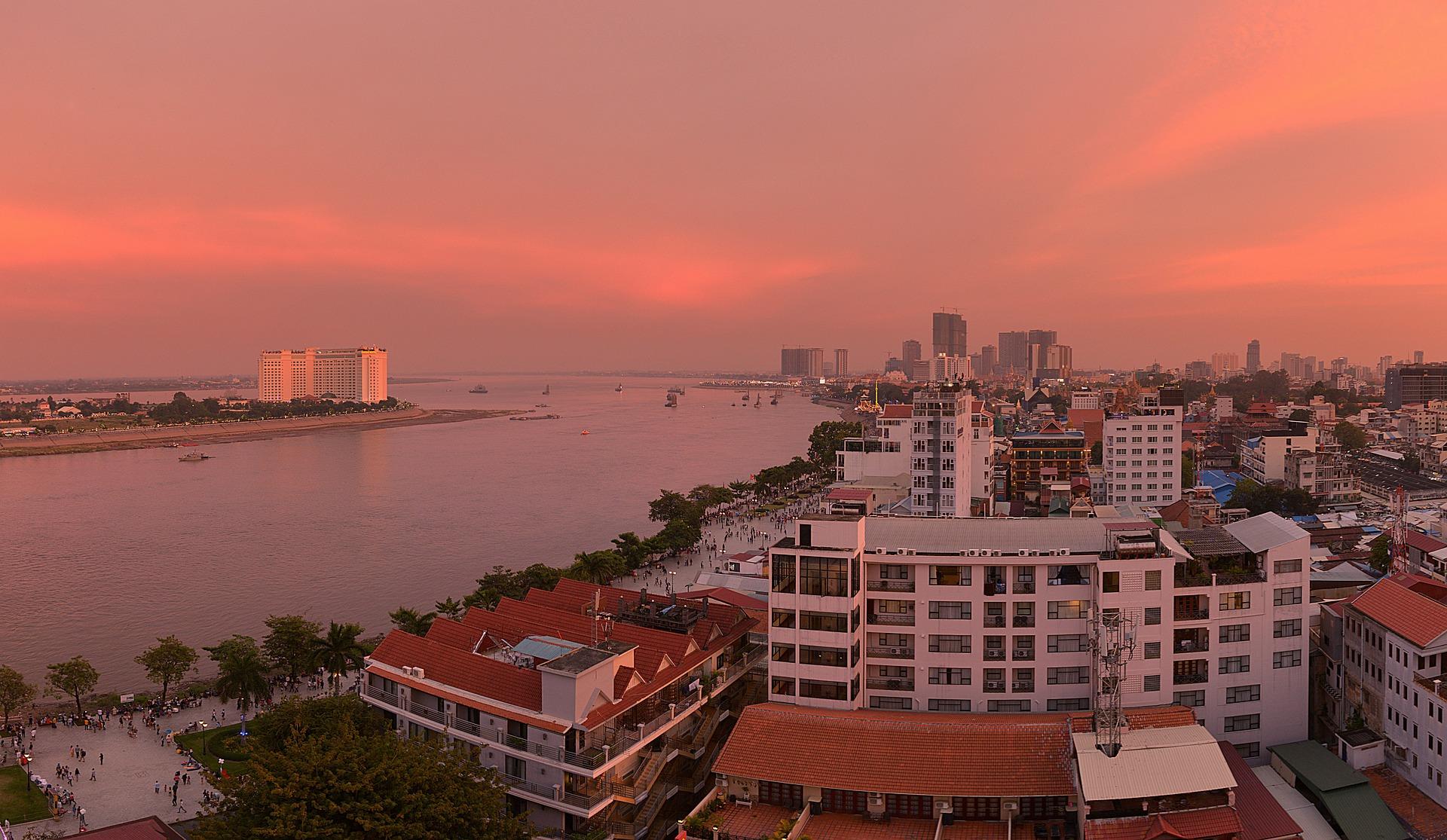 Final Thoughts
Phnom Penh is a very safe city for travelers and much safer than most other neighboring capital cities. However, Phnom Penh is not without its issues, just like any other major city. The problems listed in this article are generally very rare, but that does not mean you should become complacent.
Always be aware of your surroundings and the people you meet when enjoying Phnom Penh nightlife. Exercise the same precautions you would take at home or in any other city around the world. No city is perfect and there will always be disingenuous people that are out to take advantage of tourists, especially when they're intoxicated.
When enjoying the nightlife in Phnom Penh, stick with your friends or fellow travelers, avoid strangers or any situations that don't feel right. Your intuition is a powerful tool when traveling, make sure you use it to make the best decisions possible during your travels.